Video: Sam the Cooking Guy – We're in the Backyard Day!
Published: July 6, 2016 on YouTube by Cox CA
Video: Sam the Cooking Guy Presents the Caliber Pro Kamado
Published: August 23, 2016 on YouTube by Cox CA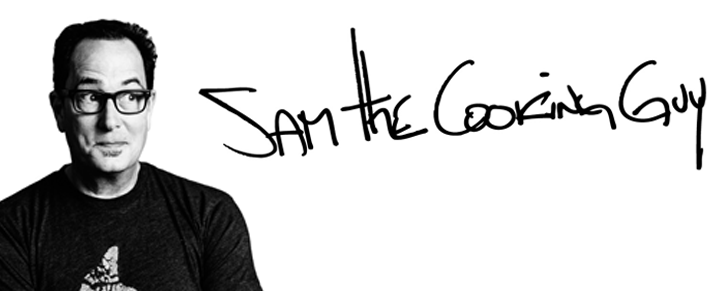 With the Summer season upon us, it's time to kick outdoor grilling into high gear. Join Sam the Cooking Guy as he shares some sizzling recipes for the Caliber Pro Kamado and the Rockwell Grill. Treat your guests to mouth watering veggie fajitas, flavorful country style boneless pork ribs, and a succulent Asian rotisserie chicken that will leave them begging for more.
Also, check out Sam's review of the Caliber Pro Kamado. "…the gold standard for outdoor cooking."
To see more Sam the Cooking Guy episodes, click here.
For more details on Caliber products, click here.


Caliber Appliances was born out of a creative passion for culinary design and engineering. Elegant in form and functional prowess, every product is designed with a simple goal of exceeding the expectation of the most seasoned cooking aficionado. Every line, every feature, every detail down to the tooling on the burners is built with an intense devotion to providing the customer amazing results.
For more information visit www.caliberappliances.com
or www.facebook.com/CaliberRangeCorporation