Blog Post: Easy Holiday Crostini Recipe By Leah Kalemba
Published by Marvel, December 9, 2016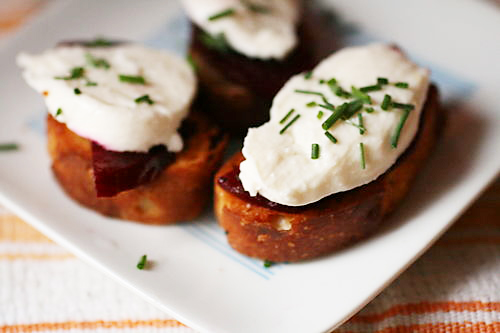 Canapés are perfect for holiday parties, and they're quick and easy in your AGA. Flex your host muscles without breaking a sweat with this simple yet impressive crostini recipe!
Ingredients
1 baguette
1 package Boursin cheese
4 – 5 tomatoes
1 jar of sliced black olives
Basil leaves for garnish
Directions
Cut a small, narrow loaf such as a baguette into slices, about ½" thick.
Spread with a soft cheese such as Boursin.
Top with a slice of tomato and sliced olives.
Sprinkle with grated cheese and place on a piece of Bake-O-Glide on an AGA baking tray.
Place on the floor of the Roasting Oven (or 425°F in a conventional oven) and bake for about 8-10 minutes.
Serve spread with Tapenade and top with prosciutto and a basil leaf. Crostini can also be topped with prosciutto, mozzarella and chives.

Variations
Spread with pesto instead of Boursin.
Top with tomato slice, season and cover with goat cheese.
Brush both sides of the bread slices with olive oil and toast uncovered.
For more information on AGA products, click here.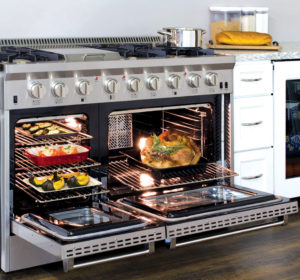 AGA MARVEL is a North American subsidiary of AGA Rangemaster, a premier international consumer brands group that manufactures and distributes some of the best known and loved kitchen appliances and interiors furnishings in the world, including prominent cooking and refrigeration brands, each with its own unique history.
For more information visit www.agamarvel.com or www.facebook.com/agaranges