Event review: KBIS 2017
Event Date: January 10-12, 2017
Event Location: Orange County Convention Center, Orlando, Florida
Selection From Press Release: NKBA Reveals Top Design Trends and Economic Outlook at KBIS 2017 – By KBIS
Posted: January 16, 2017
Selection From Press Release: KBIS Sees Stellar Growth, Estimated 15% Increase in Attendance – By KBIS
Posted: January 24, 2017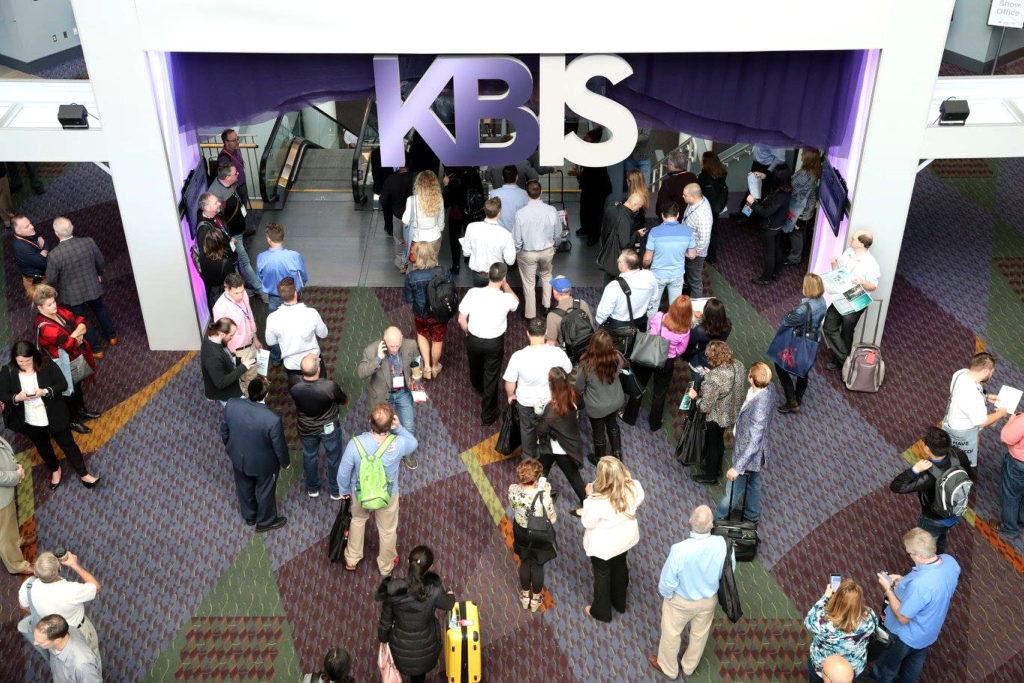 The 2017 Kitchen and Bath Industry Show (KBIS) welcomed designers, builders, dealers and suppliers along with 596 exhibitors to Orlando for what was one of the largest and most successful KBIS events to date. Early estimates report a 15-percent increase in attendance over the previous year; the fourth consecutive year of attendee growth. The National Kitchen and Bath Association (NKBA) reports that the estimated market value for the kitchen and bath industry is at $134 billion. It also finds that each year homeowners remodel upwards of 10.2 million kitchens — roughly one in 10 of all households.
As always, new products, trends, and innovations were unvailed at the event. Here are just some of the highlights.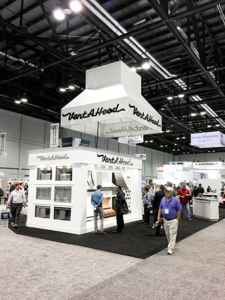 As the manufacturer of the quietest, most efficient range hoods in the world, Vent-A-Hood® did not fail to impress with their bold and informative display. New to this year's KBIS, was their online Build-A-Hood system. With a few simple clicks, customers can build a 3D interactive range hood with their entire product line. For more information Vent-A-Hood products, click here.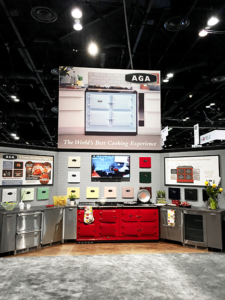 With an impressive large display of their cast iron options, AGA made a clear and bold statement of why the culinary world loves them. Beneath the classic look of every AGA range beats the heart of a cast iron. The entire range is an outstandingly efficient energy store, steadily transferring heat from its core into its ovens and hotplates. Another advantage of cooking with cast iron is fewer intrusive cooking smells and flavor cross-contamination. Cook an entire meal with all the fixings at the same time in the same oven. For more information on AGA Cast Iron products, click here.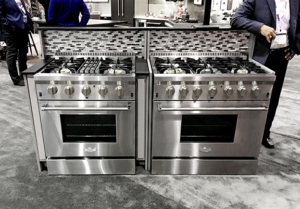 Displayed front and center was an AGA 30″ and 36″ Professional Range. Features include RapidBake Convection™ that dramatically reduces preheat time and the True Dual Flame™ double ring brass burners that eliminate center cold spots and provide the most even heating. For more information on AGA Professional products, click here.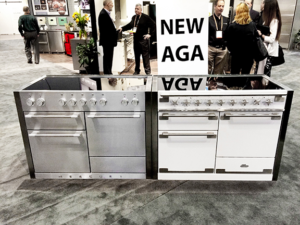 New to the AGA Designer line, the sleek and stylish 48″ Mercury and Elise Induction Ranges made a strong impression among designers and cooking enthusiasts. The extra-large ceramic glass cooktop features 5 induction burners which can be used simultaneously. For more information on AGA Designer products, click here.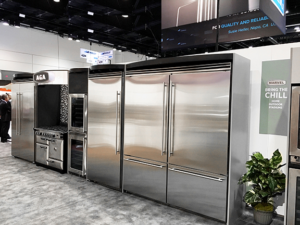 Marvel also showcased their new Professional Built-in Full Size Refrigerators. With its Dynamic Cooling Technology™, energy-efficient variable speed compressor, integrated ion air purifier, moisture-control evaporator, and a maintenance-free anti-clog condenser coil, optimal cooling ability is ensured. For more information on Marvel Built-In Full Size Refrigeration products, click here.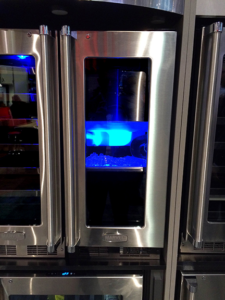 New to KBIS and new to the entire industry, Marvel introduced the first-ever glass door clear ice machine. The 15″ Marvel Clear Ice Machine with Arctic Illuminice™ Lighting is the quietest ice machine on the market and is engineered to consistently produce pure, clear ice with an immediate cooling and slower melt system. for more information on Marvel Undercounter Refrigeration products, click here.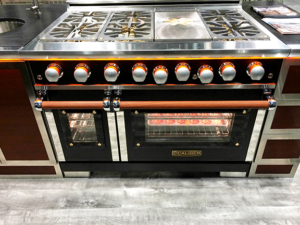 Caliber Appliances, makers of award-winning grilling equipment, introduced their new line of Indoor Professional Ranges and Rangetops. The estate-scaled line of 36" and 48" all gas ranges and rangetops have been designed in collaboration with the country's top architects and designers. As the first American manufacturer to offer customizable color and trim finishes on professional ranges, Caliber is heating up the industry with options customers are craving. For more information on Caliber Appliances Indoor and Outdoor products, click here.
KBIS will return to Orlando and the Orange County Convention Center January 9-11, 2018.
For more information on KBIS, click here.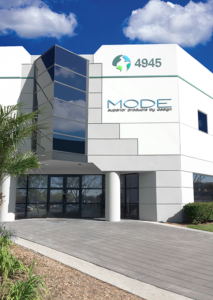 Mode Distributing is the premier home appliance distributor in the western United States. With factory trained territory managers, elegant showrooms for hands-on instruction, and an outstanding sales support team, Mode Distributing provides the highest level of service for your building, remodeling or replacement projects. With showrooms located in Southern California, Northern California, and Colorado, Mode Distributing continues to expand its superior service across the country and provide world-class service that matches the level of its luxury products.
For more information visit www.modedistributing.com
or www.facebook.com/modedistributing