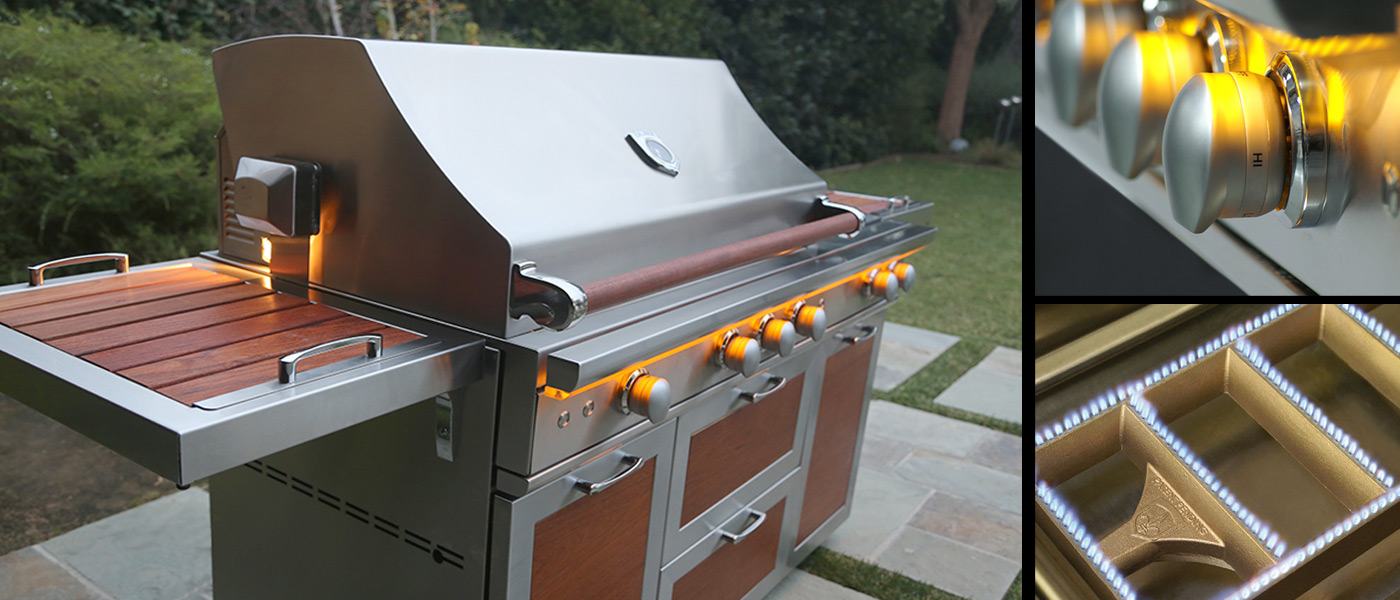 Caliber Appliances was born out of a creative passion for culinary design and engineering. Elegant in form and functional prowess, every product is designed with a simple goal of exceeding the expectation of the most seasoned cooking aficionado.
Caliber Professional Ranges
The estate-scaled line of 36" and 48" gas ranges have been designed in collaboration with the country's top architects and designers. With fully customizable color and trim finishes, the Caliber Professional Range provides unlimited possibilities for culinary enthusiasts.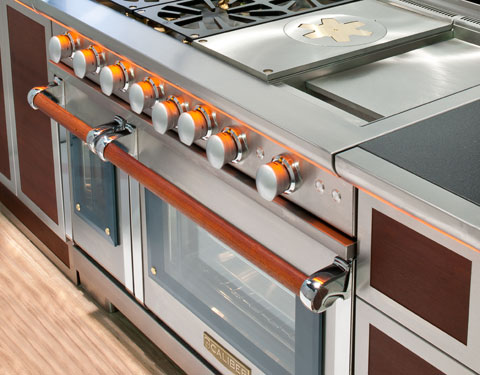 Caliber Professional Rangetops
Developed fully in-house by the industry's leading engineering team, the CR6TM burner is cast in the USA from solid brass and boasts a lifetime warranty. Other surface cooking options include even heating, solid stainless steel griddles, powerful 25,000 BTU French tops, and Caliber's iconic Crossflame Pro™ grilling section.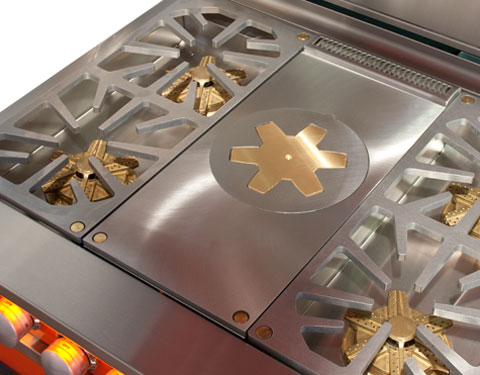 Crossflame Pro™ Grills
Caliber's top of the line flagship Crossflame Pro™ Grills have been designed to offer the performance that commercial chefs expect coupled with beauty in design that will surely be the focal point of your outdoor kitchen and entertaining area.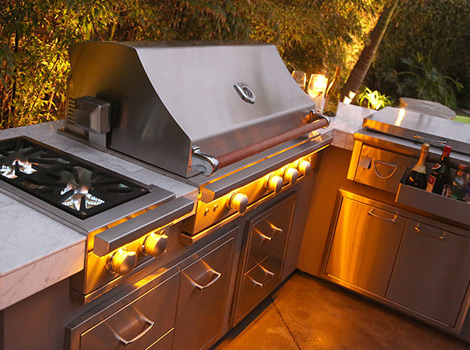 Caliber Pro Kamado™
The innovative Caliber Pro Kamado™ Charcoal Grill & Smoker provides a stunningly new take on Kamodo cooking. As an industry exclusive, its patent-pending flue-way design and a phenomenal rear-heat rotisserie system stands up to any wood fired oven or commercial kitchen.
Crossflame Silver™ Grills
Caliber's Crossflame Silver™ Grills have been designed to outperform competitors' top of the line professional grills, but without the professional level price.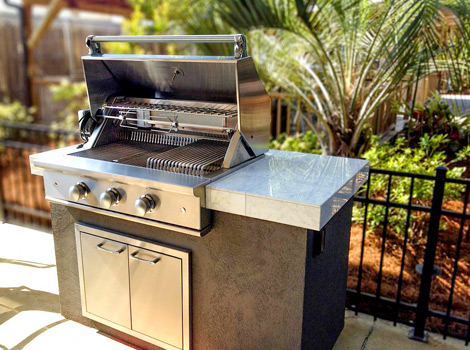 Power Pro Top Burner
The 18,000 BTU powerhouse of the patent-pending Power Pro top burner gives you the flexibility to pan sear, sauté, boil water without haste, or gently melt butter or chocolate for preparation of your favorite outdoor kitchen recipes.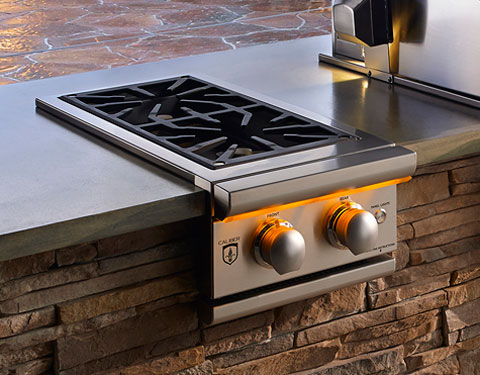 Rockwell by Caliber
The world's first estate-scaled 360 degree walk around "Social Grill" designed by the award-winning Rockwell Group.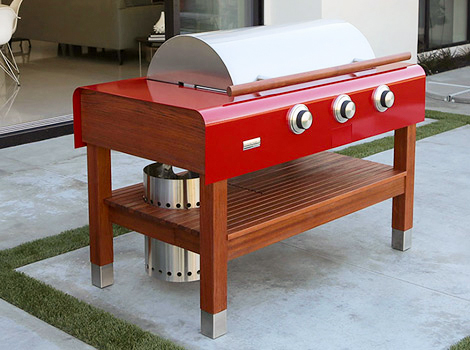 Tailgate Grills
Whether you're at the game, on a boat, or at the beach, the Caliber Tailgate grill provides a home grilling experience wherever life takes you.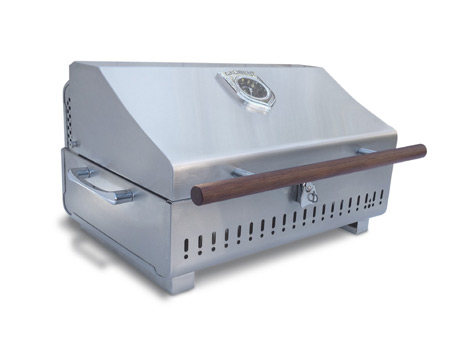 Eave Mounted Comfort Heaters
Make evening outdoor dining comfortable with the high performance, architecturally inspired Caliber Comfort Heater.