Blog Post: Smoked Pork Shoulder on the Caliber Pro Kamado
Published by Caliber Appliances, March 7, 2017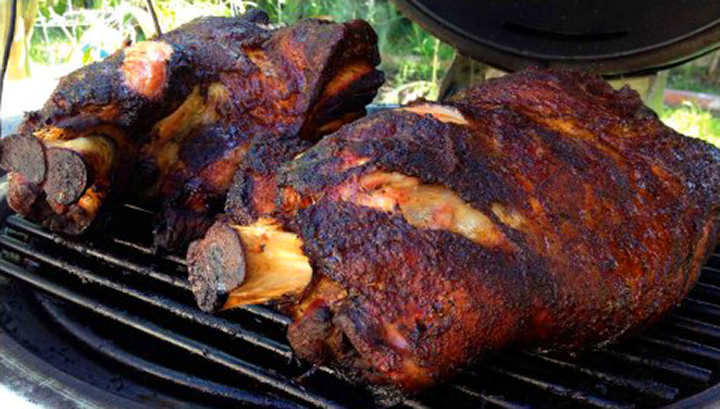 Smoked pulled pork never tasted better and more succulent than on the Caliber Pro Kamado Charcoal Grill and Smoker. To get started, lightly coat the entire pork shoulder with olive oil and mustard to tenderize the meat. Cover the coated pork shoulder in foil and refrigerate for at least one hour, preferably overnight. Right before cooking, apply a coating of your favorite dry rub over the pork shoulder. You are now ready to place your pork shoulder on the grill for a long 10-12 hour smoke.
To download the full recipe, click here.
For more details on the Caliber Pro Kamado, click here.
For more details on Caliber products, click here.


Caliber Appliances was born out of a creative passion for culinary design and engineering. Elegant in form and functional prowess, every product is designed with a simple goal of exceeding the expectation of the most seasoned cooking aficionado. Every line, every feature, every detail down to the tooling on the burners is built with an intense devotion to providing the customer amazing results.
For more information visit www.caliberappliances.com
or www.facebook.com/CaliberRangeCorporation