Event review: NARI Silicon Valley Networking Social hosted by Picchetti Winery
Event Date: September 21, 2016
Event Sponsors: Mode Distributing and Marvel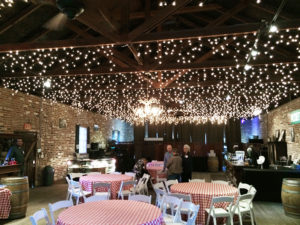 In September, Mode Distributing was proud to be a sponsor of the NARI Silicon Valley Networking Social. The event featured award winning wines and hearty Italian food at the historic Picchetti Winery in Cupertino California.
The Picchetti Winery's approach to winemaking honors over 100 years of family tradition and viticulture history. The finest French, Hungarian and American oak barrels quietly nurture and coax subtle nuances for each wine – all of which are bottled carefully by hand.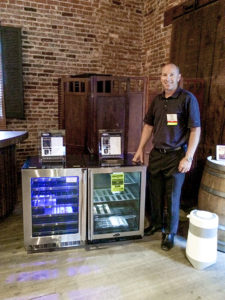 Mode Distributing's Territory Manager, Erick Scofield was on hand to showcase a 24" Marvel Professional High-Efficiency Single Zone Wine Cellar and a 24" Marvel Beverage Center with a 60/40 split convertible shelf. Both units feature Dynamic Cooling Technology™ that delivers the industry's best temperature stability and rapid cool down technology that is tested and proven to cool nearly 2x faster than competitors.
For more information on Marvel products, click here.


Mode Distributing is the premier home appliance distributor in the western United States. With factory trained territory managers, elegant showrooms for hands-on instruction, and an outstanding sales support team, Mode Distributing provides the highest level of service for your building, remodeling or replacement projects. With showrooms located in Southern California, Northern California, and Colorado, Mode Distributing continues to expand its superior service across the country and provide world-class service that matches the level of its luxury products.
For more information visit www.modedistributing.com
or www.facebook.com/modedistributing