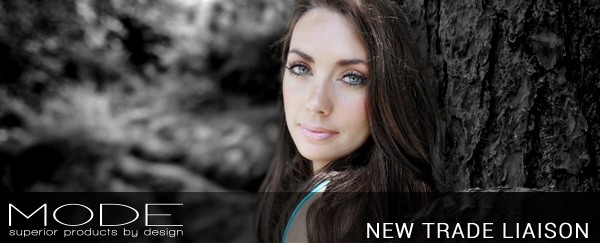 Mode Distributing is proud to welcome Julie Johnson as Trade Liaison for the Southern California region. With a background in customer service, sales, and client management, Julie brings a unique skillset of educating and supporting designers, builders, and other trade professionals on luxury products. She has been actively involved in the interior design community and is currently on the NKBA Southern California Chapter executive committee.

As Trade Liaison for Mode distributing, Julie will educate and support the design and build community in specifying our world-class brands.

Outside of work, Julie enjoys painting, hiking, reading, and visiting the beach.

Contact her today for a free consultation.
Julie Johnson
Trade Liaison
MODE DISTRIBUTING, LLC
4945 E. Hunter Ave. Anaheim, CA 92807
Office: 714.523.1511 | Cell: 714.909.6891
Fax: 714.522.0875 | [email protected]