Blog Post: 84th Anniversary Celebration
Blog: Words From The 'Hood
Published: May 31, 2017 by Vent-A-Hood
Video: Made in USA: Richardson company defies temptations to move manufacturing
Published: May 30, 2017 by WFAA-TV
Video: Vent-A-Hood's Commitment to Excellence
Published: May 16, 2017 on YouTube by Vent-A-Hood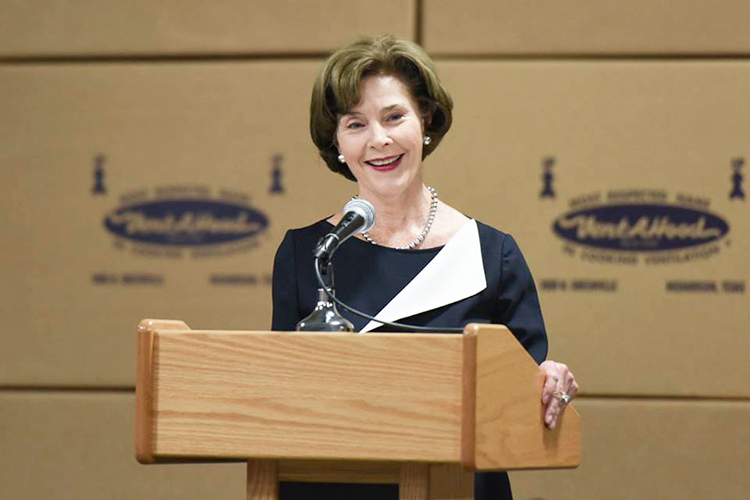 On Friday, May 5, 2017, Vent-A-Hood celebrated its 84th anniversary with an all-day event filled with plant tours, Texas barbecue and live entertainment at their Richardson, Texas facility. Following the National Distributor Meeting on May 4, the celebration with longstanding distributors, retailers and suppliers kicked off with an early morning breakfast and a special keynote presentation from Former First Lady, Mrs. Laura Bush.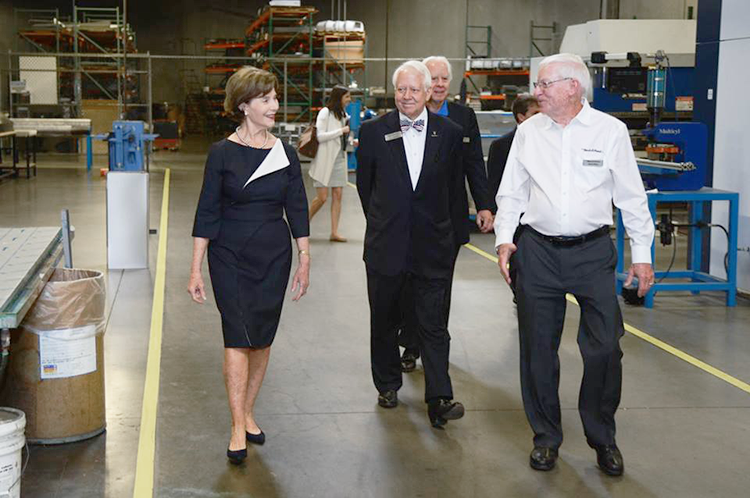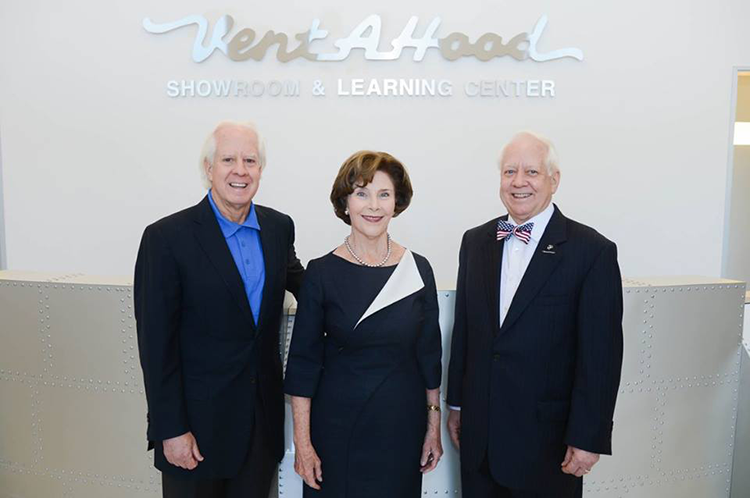 Mrs. Bush spoke about her "family business" and life in politics, life as a grandmother and her new focus with husband and former President, overseeing The George W. Bush Institute at The George W. Bush Presidential Library in Dallas, TX. She reiterated that freedom is the main focus of the institute's initiatives and spoke on the theme of a free enterprise system – a founding principle of businesses in America, such as Vent-A-Hood.
Following the trail of a successful celebration, WFAA-TV News 8 aired an interview with the factory's President and CEO Skip Woodall, highlighting the company's commitment to manufacturing in the USA.
Vent-A-Hood also released a video featuring an depth look at the factory and how an 84 year old company continues to grow in innovation and education. According to President and CEO Skip Woodall, "Grease is the Enemy, Vent-A-Hood is the solution." Skip along with Executive Vice President Blake Woodall and Regional Sales Director Bill Woodall discuss the values, culture and dedication to manufacturing in the USA.
For more details on Vent-A-Hood® products, click here.


Vent-A-Hood® was founded in 1933 in Richardson, Texas, and is the oldest manufacturer of residential range hoods in the USA. Each product manufactured by Vent-A-Hood® is individually engineered for performance in addition to style. Vent-A-Hood® products are sold in all 50 states as well as Canada.
For more information visit www.ventahood.com
or www.facebook.com/VentAHood