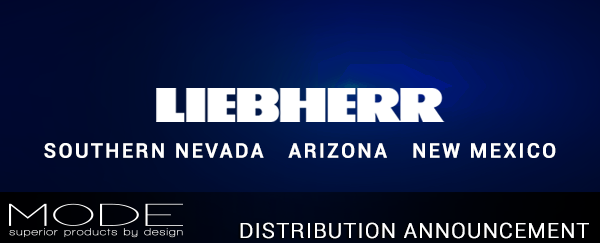 Dear Valued Partners,
We are excited to announce that effective June 3, 2019, Mode Distributing will be the exclusive distributor of LIEBHERR Refrigeration and Freezing products in Southern Nevada, Arizona, and New Mexico regions.
For over 65 years, LIEBHERR has been producing unique and innovative products that merge modern design with optimum user convenience. From legendary German engineering to stylish finishes and features, the opportunity to create the perfect luxury kitchen is within reach.
As always, it is our commitment to provide you with the highest level of customer service, expert training, and prompt support. Please feel free to reach out to any member of our team with questions related to this exciting development.
Sincerely,
Monte Walsh
President
MODE DISTRIBUTING, LLC