Press Release Published By Mode Distributing
For Immediate Release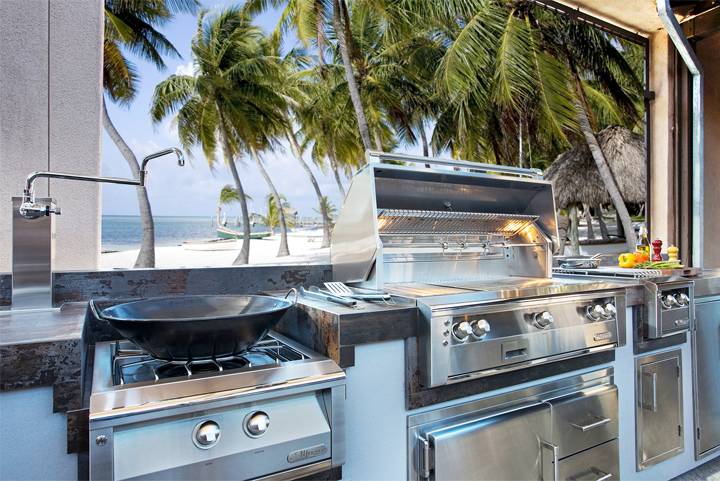 Effective January 1, 2018, Mode Distributing will be the exclusive distributor of Alfresco and Artisan products in California, Arizona, Nevada, New Mexico, and Hawaii. This, in addition to the September 2017 acquisition of the Utah and Colorado territories, expands Mode Distributing's coverage of Alfresco and Artisan brands across seven regions within the United States.
"This is a great opportunity to provide dealers and the trade with more outdoor kitchen options before the grilling season rolls in. From unique refrigeration options to custom sinks and trash centers, the opportunity to create the perfect outdoor luxury kitchen is within reach – both in affordability and availability. We look forward to an exciting new year with the [Alfresco and Artisan] brands," said Monte Walsh, President of Mode Distributing.
When asked what makes these brands unique to the outdoor kitchen industry, Jeff Bernstein, CEO of Superior Equipment Solutions noted that it was their high level of quality and innovation that sets them apart from other brands. "We push the envelope which allows our customers to expand their personal dreams for their homes."
Alfresco Open Air Culinary Systems is based in Southern California. All products are made and manufactured in the USA with the finest grade materials. Superior Equipment Solutions, the parent company, also manufactures the Artisan residential brand as well as several well-established commercial brands.
For more information on Alfresco products, click here.
For more information on Artisan products, click here.


Mode Distributing is the premier home appliance distributor in the western United States. With factory trained territory managers, elegant showrooms for hands-on instruction, and an outstanding sales support team, Mode Distributing provides the highest level of service for your building, remodeling or replacement projects. With showrooms located in Southern California and Colorado, Mode Distributing continues to expand its superior service across the country and provide world-class service that matches the level of its luxury products.
For more information visit www.modedistributing.com
or www.facebook.com/modedistributing