Press Release from: Range Hood Designs Go 3D
Published by Vent-A-Hood, April 19, 2016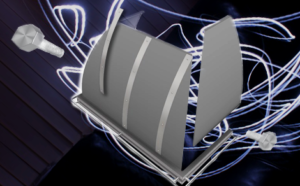 RICHARDSON, Texas – Online range hood creation is now available in a whole new dimension. Vent-A-Hood, the company that created the modern residential range hood, has introduced the world's first interactive online 3D hood building experience with the next generation of its Build-A-Hood website.
"At Vent-A-Hood, we are known for pushing the boundaries by offering new and innovative range hood features, displays and experiences to consumers," said Miles Woodall III, CEO of Vent-A-Hood. "This new 3D experience allows customers, kitchen designers and the public at large to get a better and more comprehensive online design experience that will help ensure they get the exact Vent-A-Hood range hood of their dreams."
Created using Autodesk® Configurator 360 (C360) technology, Build-A-Hood is a unique 3D range hood modeling service and the world's first publically accessible C360 site. Consumers can freely choose widths, CFMs, ceiling heights, finishes, and decorative treatments. Model numbers and prices update in real time based on every selection consumers make during their online designing experience. Consumers can download JPEG and PNG images from every angle of the 3D range hood. Dimensional drawings, which are useful for consumers focusing on kitchen redesign and planning, can be exported in PDF format to ensure proper placement, size, and design.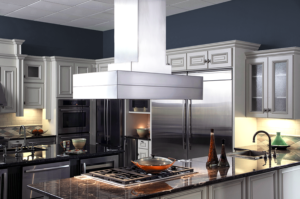 "Build-A-Hood is the latest in 3D modeling technology showing once again that Vent-A-Hood consistently makes strides in ventilation through innovation. Our valued partnership with Autodesk allows Vent-A-Hood to truly push the boundaries and set new standards in our industry," said Woodall. For more details on Vent-A-Hood products, click here.
To experience the new Build-A-Hood program, click here.


Vent-A-Hood was founded in 1933 in Richardson, Texas, and is the oldest manufacturer of residential range hoods in the USA. Each product manufactured by Vent-A-Hood is individually engineered for performance in addition to style. Vent-A-Hood products are sold in all 50 states as well as Canada.
For more information visit www.ventahood.com or www.facebook.com/VentAHood