Excerpt from: A Kitchen Remodel Update – A Story of a Girl and Her Stove By Mikki Claggett
Published by The Not So Perfect Housewife (Blog), March 20, 2017

After a few months of dust, banging, paint colors choices, and last minute decision making.. the kitchen I have been seeing in my head for the past six years is finally here!
Before

After

Our Florida Bungalow, as we like to call it, is over 100 years old. We bought it back in 2011 as a repossession, so we don't have a lot of the history on it.
When planning out this kitchen remodel, I knew I wanted it to flow with the rest of the house. I didn't want it to look too modern and I wanted it to tell a story of it's own.
Vintage was the way I wanted to go. Modern technology, but with a vintage look. That's what I had always pictured. Yet, when I started researching.. OH MY.. vintage and technology comes with quite a price tag.
That was until I found Verona Appliances. Not only did they have a somewhat vintage look with the features I wanted, but they had a color options and prices that had me hooked right away! To say that I was excited is an understatement.

I LOVE dual fuel stoves. I had one in our very first Florida home and I was thrilled to see that this was an option through Verona as well. Looks and practicality… what more could you want, right?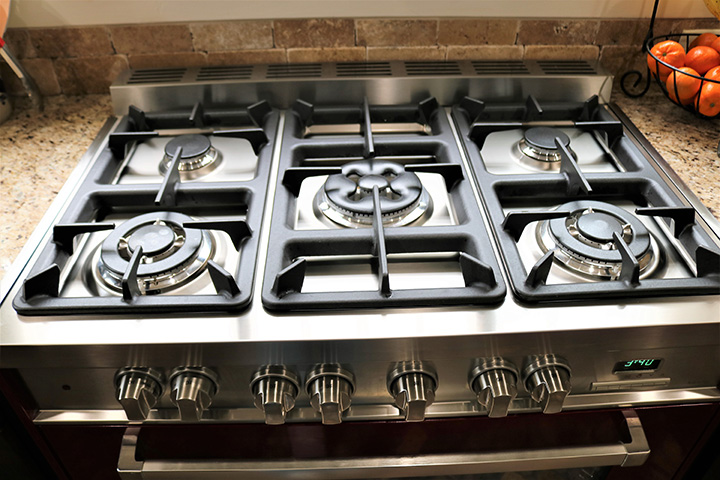 Dual Fuel means that the cook top is gas and the oven is electric. This allows a nice hot heat for cooking on the burners and being able to quickly shut the heat off when done. No waiting for burners to cool down or need to remove your pan. As for baking, the constant heat you receive from baking allows for a nice even bake. Perfect for cakes, cookies, and even casserole dishes.

With the addition of the sliding telescopic shelf (not standard), cooking on this beautiful appliance has been a blast. Everything heats up quickly, bakes evenly and has me wanting to cook more and more every day.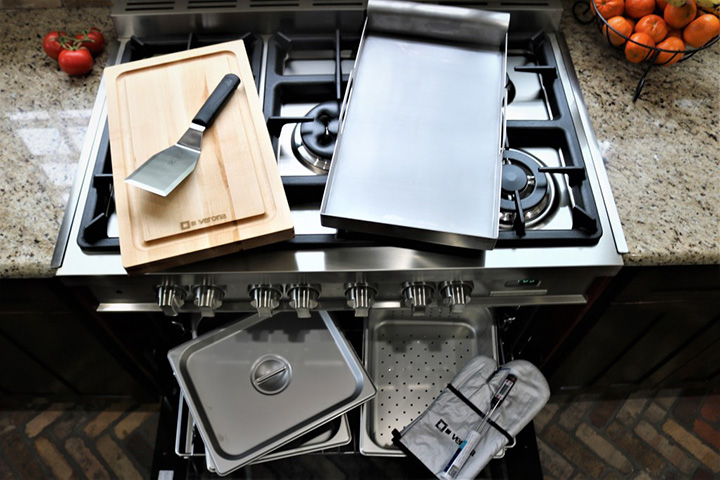 I had never heard of Verona Appliances before I started looking for new stoves, but I'm so glad I found them. The stove is not only amazing to cook on, but it's made really well.
To view full article, click here.
For details on Verona products, click here.


EuroChef USA is the exclusive importer of ILVE and Verona brand cooking appliances in the United States. Since 2001, the EuroChef USA brands offer innovative Italian ranges, ovens, cooktops and ventilation systems that are internationally recognized and exquisitely designed to complement any kitchen. The EuroChef mission is to offer a unique collection of European professional appliances that are affordable, distinctive and of the highest quality. EuroChef USA prides itself on product excellence and the highest quality of customer service for customers around the country.
For more information visit www.eurochefusa.com
or www.facebook.com/EuroChefUSA