Blog post: European Inspired Kitchen Made Complete With ILVE
Published by EuroChef, March 28, 2017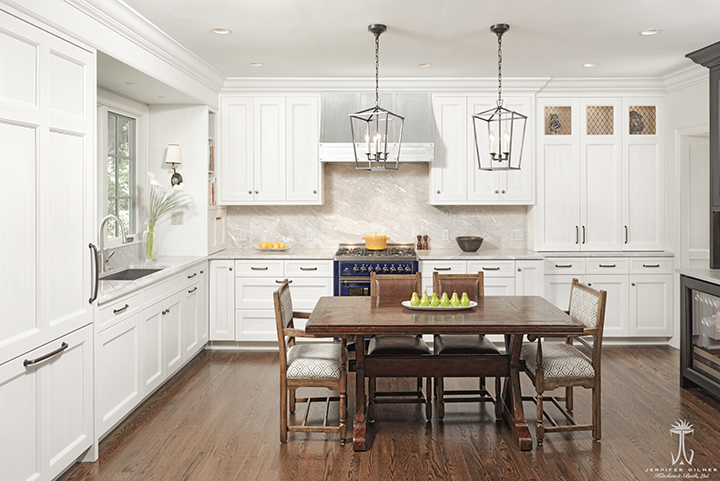 This once divided kitchen and dining room was transformed into an open concept, family oriented kitchen, complete with a Midnight Blue 36″ ILVE Majestic range with Bronze trim.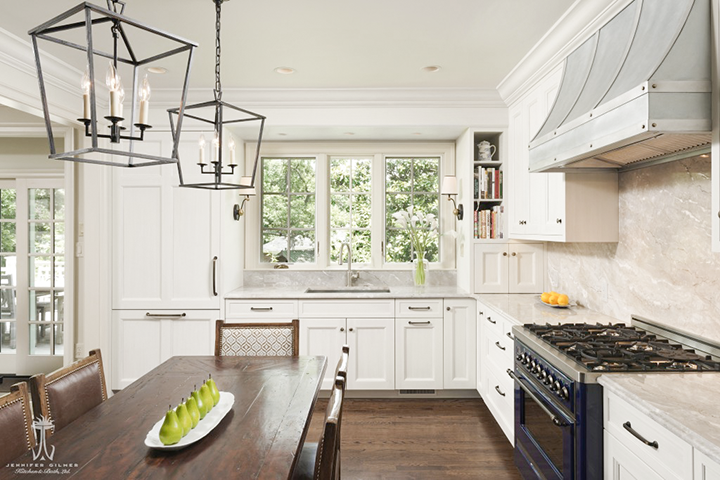 Designer Meghan Browne, from Jennifer Gilmer Kitchen & Bath Ltd., flipped this cluttered space into a breathtaking kitchen. Wanting to keep family at the heart of the project, she opened the floor plan to make it an extension of the living space.
"I enjoy collaborating with my clients, which makes every design completely personal and unique," said Browne. "Visiting the client's home at the beginning of the design process starts the inspiration for the project."
Browne focused on integrating European design influences to complement the warm tone of the space. "The table is in the center of the kitchen which is a layout you would more likely see in a Italian or French country kitchen," she commented, adding that the Zinc countertops and range hood are similar to materials used in Paris.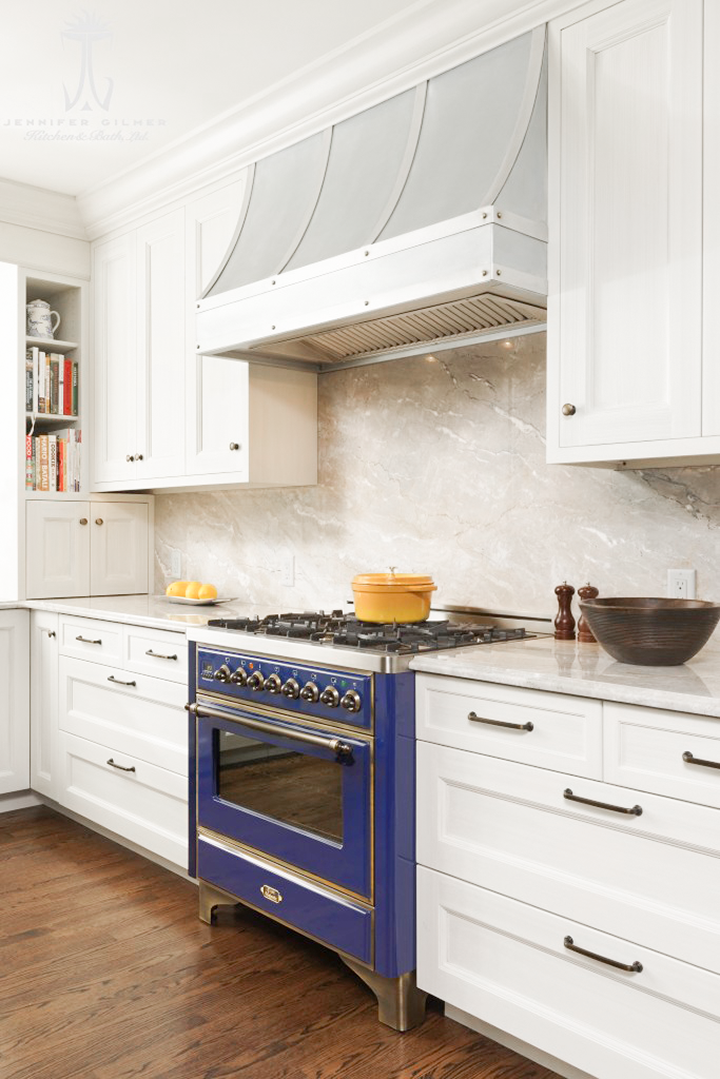 The 36″ ILVE Majestic range in Midnight Blue was used as a pop of color against the neutral color cabinets.  The Bronze trim on the range provided a truly unique combination for the kitchen as an additional touch of personal flair. "There are a few companies with ranges that offer appliances with color, but it was clear ILVE was the perfect fit." The range emitted a European style and offered modern touches such as a gas cooktop and an electric oven. "The ILVE Majestic Series Range added the furniture detailing and punch of color of a classic European kitchen to complete the look."
For more details on ILVE products, click here.


EuroChef USA is the exclusive importer of ILVE and Verona brand cooking appliances in the United States. Since 2001, the EuroChef USA brands offer innovative Italian ranges, ovens, cooktops and ventilation systems that are internationally recognized and exquisitely designed to complement any kitchen. The EuroChef mission is to offer a unique collection of European professional appliances that are affordable, distinctive and of the highest quality. EuroChef USA prides itself on product excellence and the highest quality of customer service for customers around the country.
For more information visit www.eurochefusa.com
or www.facebook.com/EuroChefUSA